About Us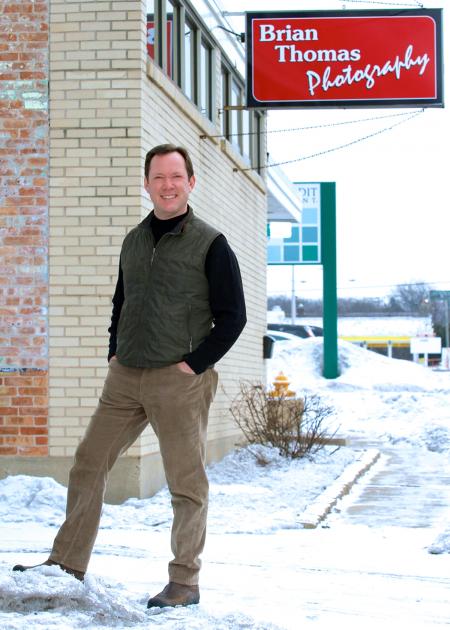 Brian Thomas Photography offers full photographic and picture framing services with a focus on creatively helping businesses with their photographic needs. With studios based in Rockford, IL and Beloit, WI, Brian Thomas Photography has a broad reach throughout the Midwest. Brian is a diverse photographer with the ability to cover a wide array of projects, but specializes in Aerial, Architectural, Commercial, Portraiture, and Event photography.
A key to Brian's success has been in developing meaningful relationships with customers, identifying strategic partnerships in the community, and adapting to changing technology and customer needs.
Brian is committed to being involved in the community, working with area non-profits to help further their missions, and giving his time as a volunteer. Brian was recognized by his alma mater Boylan Catholic High School with the Alumni Excellence Award, the Rockford Park District's Community Service Award, and was appointed as a Public Safety Commissioner by the Winnebago County Sheriff's Department.
Brian is actively involved in the Rockford Chamber of Commerce, Greater Beloit Chamber of Commerce, and the Stateline Chamber of Commerce.